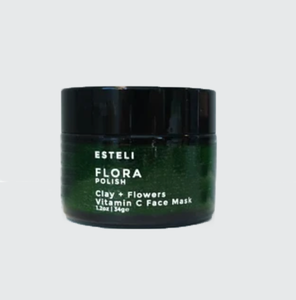 This face mask is a nourishing blend of minerals from clays and vitamins and antioxidants from flowers and plants. Suitable for all skin types.

 Scent: Lightly floral, Clay
KEY INGREDIENTS:
French Pink Clay - aids in cell renewal, skin rejuvenation, and improving elasticity. It is high in Iron Oxide and Silica which help to regenerate skin tissue.
Rosehips - contain high amounts of vitamin C, a powerful antioxidant that can help protect skin cells from sun damage.
Hibiscus - evens skin tone, is rich in antioxidants, purifies your complexion with its light exfoliating acids that break down dead skin and increase cell turnover.
Lavender - contains powerful antioxidants as well as a wonderful relaxing fragrance. Helps detoxify the skin to treat acne and eczema.